Mi Pueblo Samary Boutique Hotel
Hidden away in the heart of Sucre is a charming hotel, admired not only for its hospitality and comfort, but for it's unique architectural influences and ethnic touches.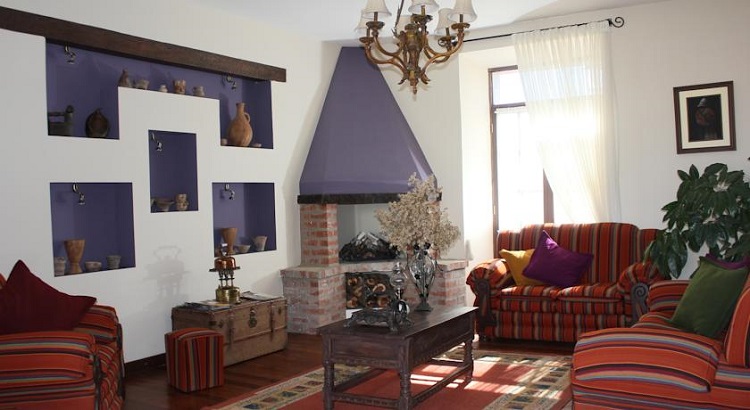 Situated in a beautiful old mansion, Mi Pueblo Samary is a mix of colonial and Spanish-American Indigenous architecture, drawing its decorative touches from the iconography of Bolivia's ancient Yampara culture. The boutique hotel was designed based on the old towns of Bolivia, featuring a central sunny patio (town plaza), surrounded by rooms in different styles and colours (homes), a church, traditional bar and restaurant.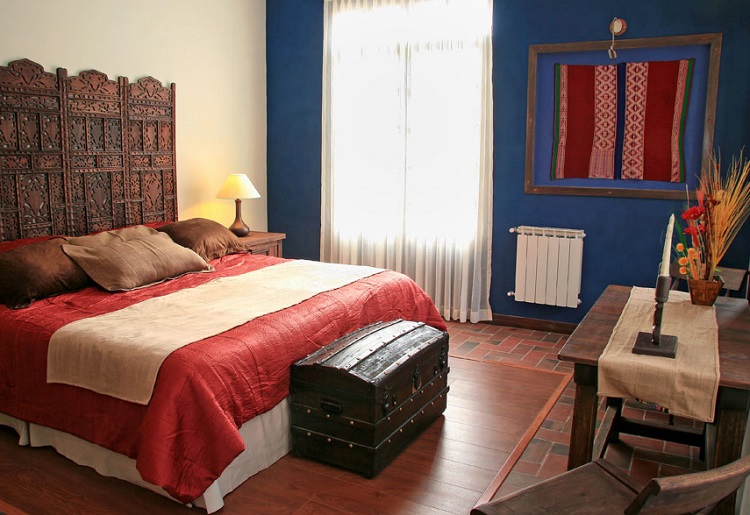 Each of the hotel's clean and spacious rooms are styled with sculpted wood detailing and feature private balconies with charming views of the interior patio. Also included are flat screen cable TVs, central heating, free WiFi, mini-bar and private bathroom with toiletries and hot shower. Guests are also treated to a complimentary American and Traditional breakfast buffet in the "Terraza del Panadero" (Baker's Terrace) where the bread is baked in a claw oven and served with hot local beverages.
Guests staying at the hotel can also enjoy the following services; room service, laundry service, oxygen provisions, luggage storage, car rental with private driver as well as special services on request such as champagne, chocolates, flower bouquets, pyjamas, bath robes and slippers.
Sucre Life Quick Tip:
As voted the best way to travel around Bolivia and Peru, we highly recommend choosing Bolivia Hop as your means of transport. Their safe, flexible and trustworthy service have proven to be the best way of getting the most out of your time in South America!
The onsite restaurant, Los Tejados, boasts sweeping views over the city and surrounding mountains, while the traditional bar "La Chichería", is a fun place to enjoy locally produced liquors as well as taste the sacred ceremonial Andean beverage, Chicha.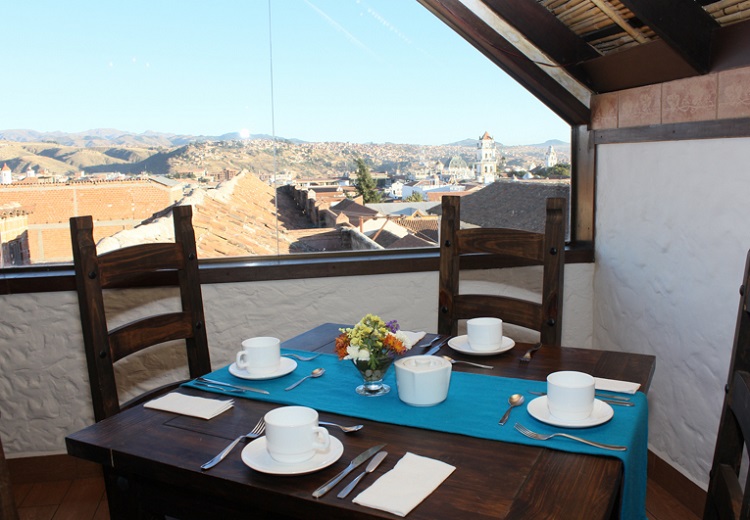 The team who work at Mi Pueblo Samary are very attentive, making guests feel welcome as soon as they step through the front door. Offering sound advice on what to see and do around Sucre as well as recommending restaurants and tours about town, it's the friendly vibe and small details at Samary that makes this hotel feel cared for.
Staying at Mi Pueblo Samary is a unique and peaceful experience. Anyone looking for high quality at an excellent price will not be disappointed.
Prices: Single $80; Twin Room $107; Matrimonial Room $107