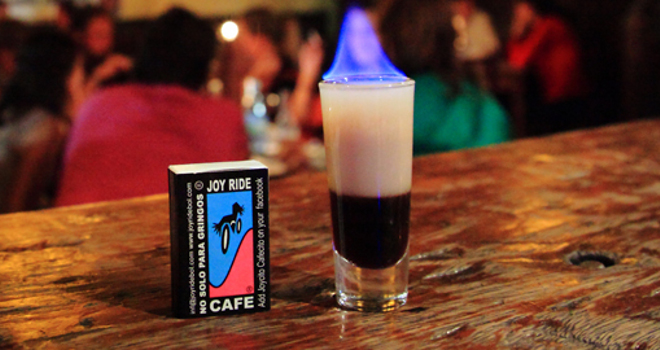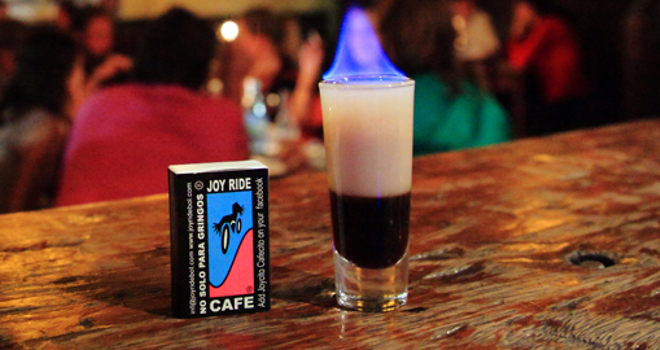 Joy Ride Cafe is one of Sucre's most popular tourist hangouts and a great place to meet fellow travelers.
Joy Ride is in prime position across from the Cathedral and just off Plaza 25 de Mayo, on Nicolas Ortiz. Originally started as a tour operator (a function Joy Ride still performs), the main operation of the business is now the cafe / bar.
The bar is laid out over three levels. On the ground floor is a cafe area with a small balcony section. This area is always open and has a nice relaxed feel. As the night progresses, the large first floor outdoor patio section opens up, along with an adjoining bar room. Finally, towards the end of the night, a small upstairs dance floor / club opens up and everyone is funneled up there to dance the rest of the night away.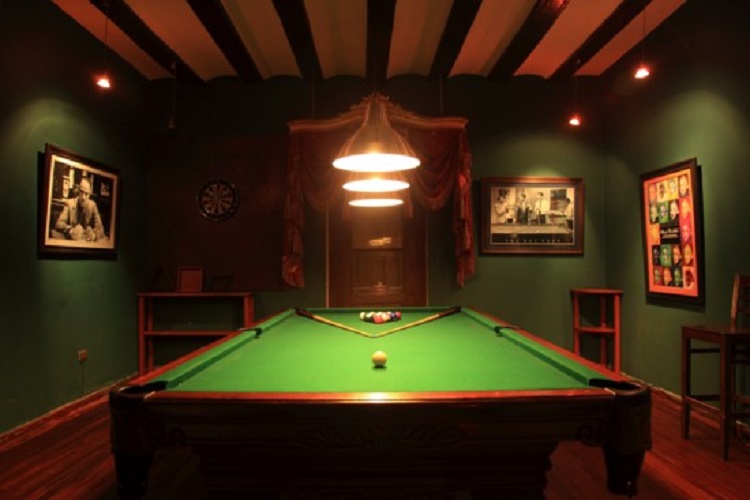 As well as a great selection of drinks, Joy Ride offers an extensive breakfast, lunch and dinner menu including seasonal dishes such as picana. Joy Ride even offer a dessert happy hour, with 2 for 1 desserts between 5 and 7pm. There is, of course, a regular drinks happy hour with 2 for 1 drinks from 9pm to 11pm.
Sucre Life Quick Tip:
As voted the best way to travel around Bolivia and Peru, we highly recommend choosing Bolivia Hop as your means of transport. Their safe, flexible and trustworthy service have proven to be the best way of getting the most out of your time in South America!
Joy Ride organize a steady stream of party nights and other events to keep things interesting. They also show movies nightly from 7pm, such as the Potosi classic,The Devil's Miner.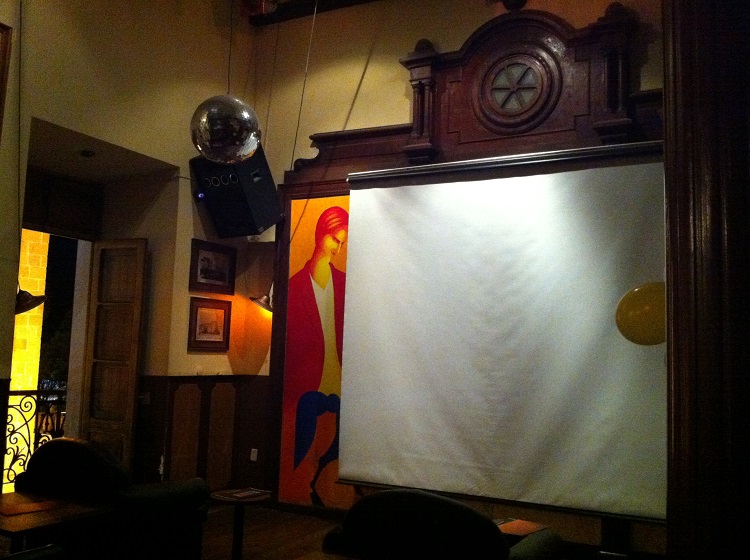 Joy Ride offer a range of services tailored towards tourists, such as a book exchange, post box and a free tourist map. Despite Joy Ride's success at catering to tourists, their slogan is "not just for gringos", and you'll find quite a few locals there too.
Any time of day, Joy Ride is a great place to hang out and enjoy Sucre's vibrant and growing tourist scene.