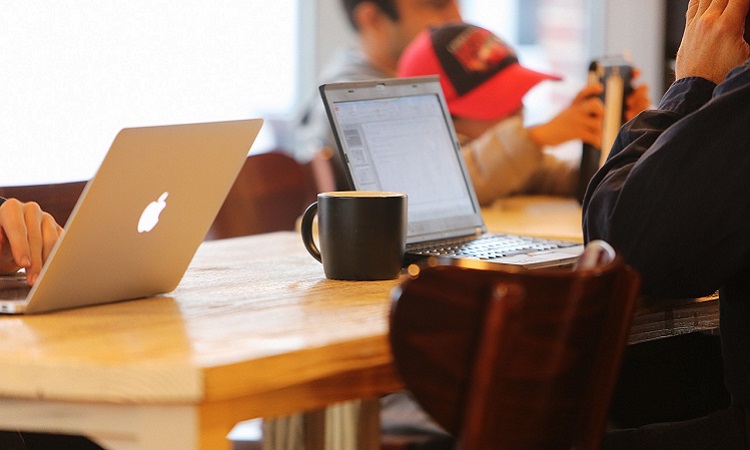 Sucre and Bolivia have been dogged by poor Internet connection speeds in the past. The last few years saw 4G connections become the norm and with them came functional, if not spectacular, Internet speeds. Now, with the recent launch of both the Tupac Katari communications satellite and the 4G LTE Internet connection it supports, Bolivia looks set to shake off its past failings and become a mecca for high-speed Internet seekers.
4G Connections in Sucre
Until recently, the best connections available in Sucre were 4G connections.
Most of the Internet connections we tested earlier this year offered speeds (actual, not advertised) of around 1-2Mbps (download) and around 0.5-1Mbps upload. That's a lot slower than in countries such as the US, but it is good enough for Skype, general web use, blogging, making online bookings, and streaming videos (with a short amount of buffering time). Unless you're planning on online gaming or other bandwidth intensive activites, the Internet in Sucre should be good enough.
Two of the main providers are Tigo and Viva. Tigo provide the most reliable connection. Viva is noticeably faster, but suffers from more drop-outs, particularly around peak times (such as 12pm and 6pm). Tigo is probably the best option if you're looking to work online and need a stable connection. But Viva is a workable option if you can arrange your day to avoid trying to work at the peak times.
Some digital nomads opt to forgo the crowded hostel WiFi connections and instead purchase a 4G USB modem. You can get one from the Viva experience store for 185 B with 1GB of data good for 30 days. You can purchase another 5GB for 100 B (good for 1 week). The 4G dongle should be fast enough to make a VOIP call and browse without many issues, even at busier times.
Tigo 4G LTE Internet Connections
Thanks to Bolivia's first satellite, Tupac Katari, Tigo have launched a 4G LTE service which offers high-speed connections with up to 100 Mbps download speeds.
The service currently covers 50% of the Bolivian population, and is expected to increase to 70% by 2018.
Connections are made through a personal device called "Mifi" (a mobile, Internet-enabled WiFi router) which Tigo are currently selling on plans starting from 180 bolivianos. We're still waiting to hear how good the coverage is in Sucre and how close to the 100 Mbps speeds are actually achieved.
The new 100 Mbps connections are likely to be a godsend for tourists and expats alike. While poor Internet may have been a reason to avoid Bolivia in the past, it looks like the opposite may now be true: great Internet may now be a reason to visit and stay in Bolivia.
Internet Speed Tips
If you're having to make do with a 4G connection, here are some tips for getting the most out of it.
Internet in Hostels – If you're staying in hostels (or hotels), expect to see slower speeds as you'll be sharing the connection with the rest of the guests. One person on Skype can be enough to slow the connection for everyone else. To defend against this consider staying in smaller hostels, staying in a private apartment, or scheduling your Internet use at quiet times (such as early in the morning or while most people are out for the day – evenings are usually the worst).
Maximum Speeds – If you are around for a while you could consider supplementing your accommodation's own Internet connection with a mobile broadband modem to use if the accommodation's connection fails you. If you do, it's probably a good idea to choose the opposite provider to that used by your accommodation (if they use Tigo get a Viva modem, and vice versa). That way, if one provider is completely out of action, you'll still be able to get online.
Router Resets – One apartment we stayed in had a good, stable Tigo connection which worked well. However, about once every day or two the connection would die and stay dead until we reset the router (i.e. the "Internet box"). I noticed the same behavior when we stayed in La Escondida hostel. So if the Internet connection dies, reset the router staight away (or ask your hostel staff to) and most of the time the connection will come right back up. Note that hostels aren't necessarily on top of resetting the connection, so make sure you ask or the connection may needlessly stay down for a few days.
Boosting WiFi Modem Signal Strengths – When we moved in to a three-story house near La Recoleta, the Internet connection was provided by a 4G Viva modem. The modem itself was designed to plug into a single computer and provided its maximum speeds when we did so. However, as there were two of us, we wanted to use a WiFi connection. The modem offered a WiFi function, but the signal was weak so we could only connect if we were on the same floor as the modem. Furthermore, the speeds over WiFi were about 1/2 of that when directly connected into a single computer. Figuring that the problem was that modem's WiFi function just wasn't very good, we bought a TP-Link WiFi router and connected the modem into that. When we did, the signal was boosted so that we could use it throughout the house (including on the rooftop terrace), and got the full speed of the modem on both computers. We left the router in the apartment when we left so that future guests could benefit too.